Flipbooks as Offset Prints:
Printed flipbooks cost 20 euro. They come in a card box painted white. The stories are included in the back pages.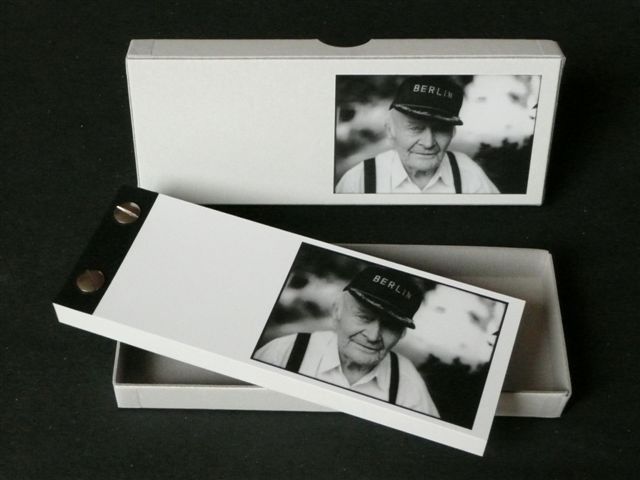 The following flipbooks are available

:

- Boy by a Canal, Münster, 2006
- Girl with Freckles, Zürich, 2003
- Woman with a Scarf, Am Rhein, 2008
- Family in the Garden, Gut Bockerode, 2006
- Old Man with a Tie, Unterstedt, 2009
- Buildings and Street, Berlin, 2002
- People and Pictures, Berlin, 2003


-

Old Man with a Baseball Cap, Berlin, 2003
- Girl with Long and then Short Hair, Jena, 2003
- Woman with Eyes Closed, Berlin, 2003
- Woman on a Barstool, Halle/Saale, 2005
- Cathedral and Moon, Berlin, 2002


-

View from My Window, Berlin, 2004 - 2005
- Gentlemen's Lavatory, Berlin, 2005



Books (in German):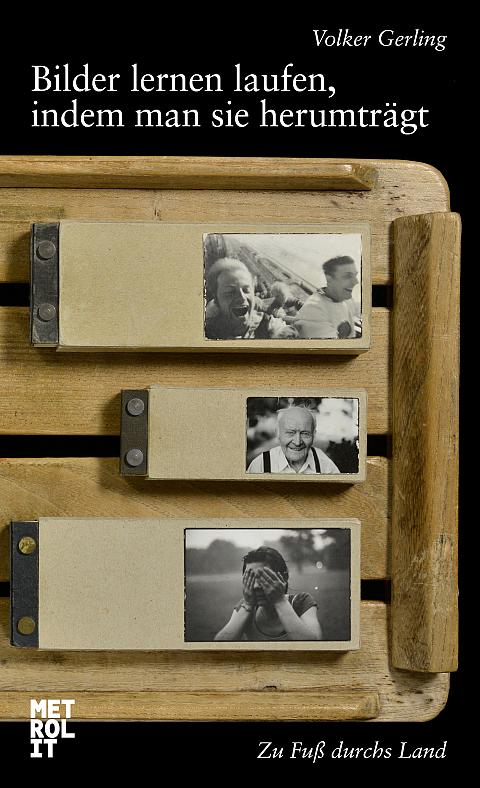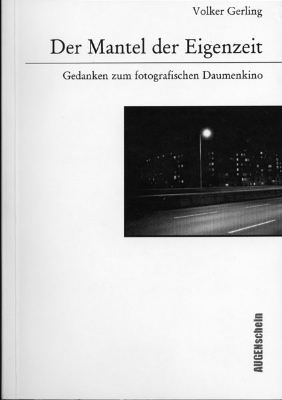 "Bilder lernen laufen, indem man sie herumträgt", (Pictures Learn to Walk when You Carry Them Around), the story of my first walk, published by Metrolit Verlag. 18.99 euro.


"Der Mantel der Eigenzeit - Gedanken zum fotografischen Daumenkino" (Under Your Own Time – Thoughts on Flipbook Movies), published privately. 15 euro.


How to order:

You can order flipbooks and books under: post@daumenkinographie.de


Please indicate your invoicing and delivery address. PLEASE LET ME KNOW IF YOU WOULD LIKE TO RECEIVE A PAY PAL INVOICE.
Otherwise you will receive an invoice together with the ordered articles and you can pay me via bank transfer.


Postage costs: in Germany € 2.50 (up to 1000g), Europe + Oversea € 5.00 (up to 500g) and € 10.00 (up to 1000g).

I send flipbooks and books within Germany as book shipments. This is cheaper but takes a bit longer. Please inform me if you require delivery by faster letter post. The postage costs are € 4.00 (up to 1000 g).

Original Flipbooks:
These flipbooks are made with hand-made prints on matte Baryta paper. They are limited, numbered and signed editions of twelve or thirty-six flipbooks and cost between € 750 and € 1250 (plus 7% sales tax). These flipbooks are delivered in an embossed slipcase.


Further information under: volker@daumenkinographie.de


All prices include 7% sales tax unless otherwise indicated.